Juliet Travers Wallpapers & Fabrics was founded in 2013 by textiles designer and Edinburgh College of Art graduate Juliet Travers.

A farmer's daughter who grew up in Scotland with her five siblings, Juliet's love of drawing was instilled in her by her mother who used to paint Disney characters and story book murals on each of her children's bedroom doors. Juliet's husband is also from a farming family in Zimbabwe and the brand clearly reflects her strong connection to wildlife and her surroundings, both in the UK and Africa.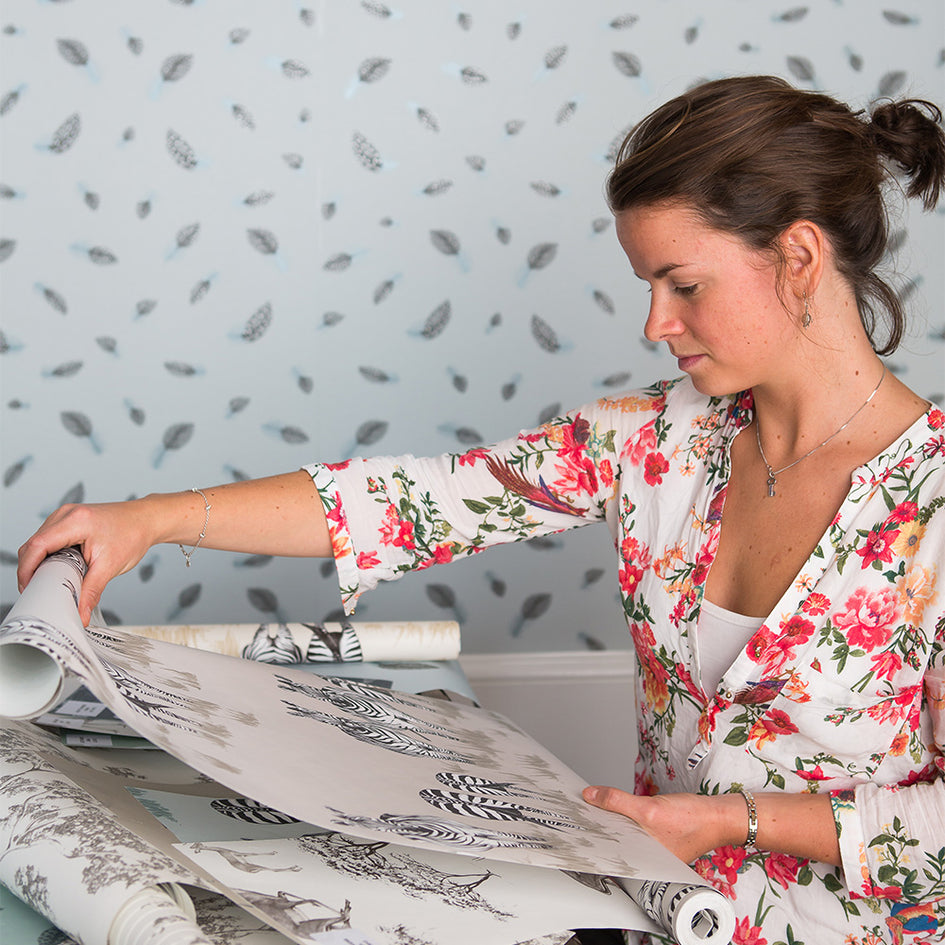 It was when working for De Gournay in London that she realised there was niche for mural-like prints and patterns that are both bold in impact and delicate in detail. Shortly after leaving the family-run firm, the brand was born. She now has a huge client base with her products used in both commercial and residential projects across the globe.

Juliet hand draws and creates each design in her garden studio in Hampshire, then she forms all the colour palettes before the patterns are printed in traditional English factories using the iconic gravure printing method, which replicates Juliet's every brush stroke and pencil mark seen in her original drawings. Each wallpaper is coloured using hand mixed dyes and printed on sustainable papers with weighty linen-cotton cloths digitally printed to match.

Learn more about our intricate production process here.
Juliet is at the forefront of the business from start to finish from the initial sketch to being present at every stage during production, before styling each photoshoot ready for product launch. The business ethos reflects this and customers experience a personal approach, receiving a big thank you on a hand written note with every order!


Creating special pieces for clients is an exciting aspect of the business so please get in touch if you would like Juliet to produce a unique design or colourway to fit your project requirements.