Most of our designs are printed using the gravure technique which is essentially an etching of a pattern into a copper cylinder. The depth of the engraving determines the strength of the pigment colour, which therefore enables the gravure cylinder to produce multiple tones and detail of just one colour.

Juliet's drawings are separated into layers which are then engraved onto different cylinders. Several cylinders are needed for just one design and as a result, the process perfectly replicates Juliet's every brush stroke and pencil marks seen in her original drawings.

All pigments are mixed by hand. As the plain paper passes under each cylinder, the design evolves, layer by layer until the finished colourway rolls through the final trough of pigment.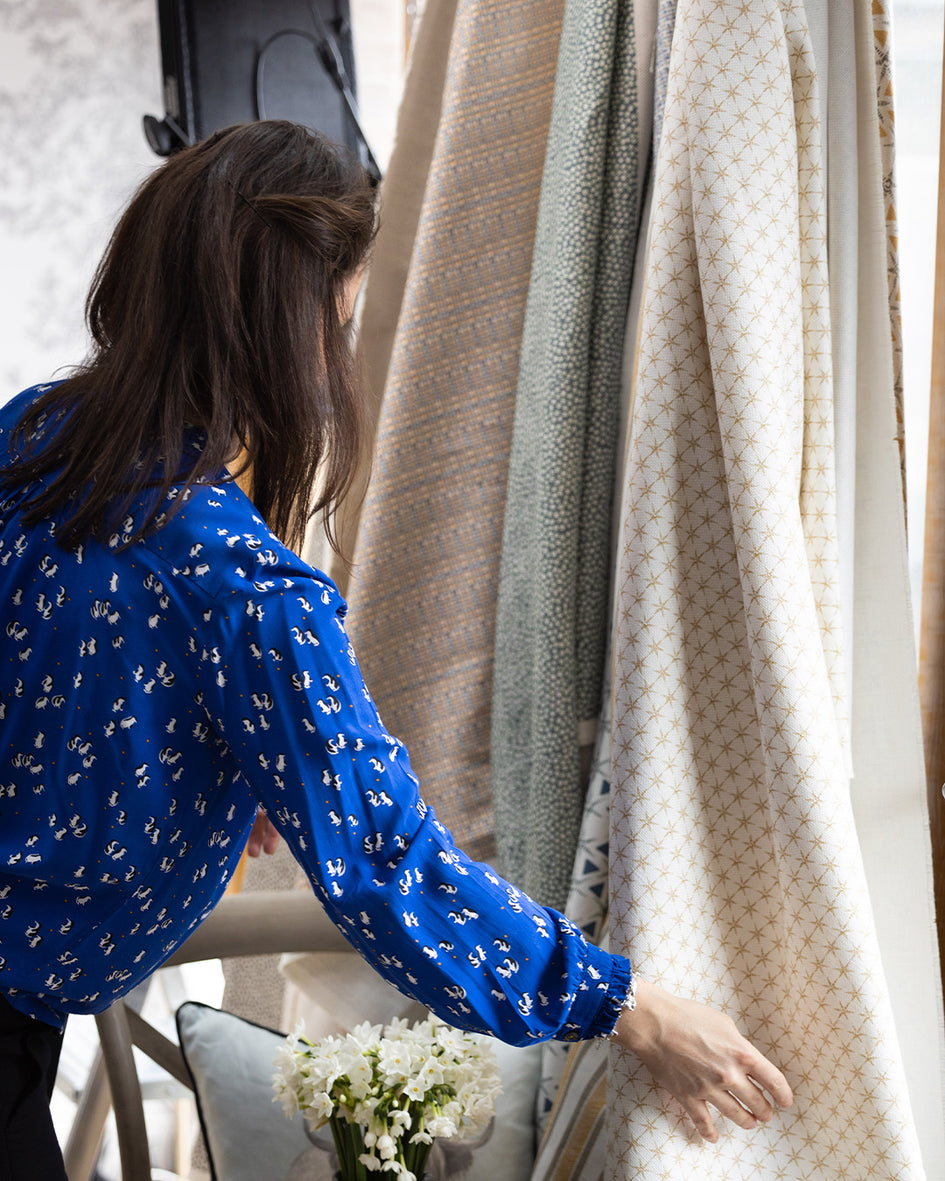 Protecting our planet whilst creating beautiful wallpapers and fabrics is a fundamental part of our business. We are proud to be supporting, investing, and staying in tune with British manufacturing. Juliet's studio is just a few hours away so she is able to visit both wallpaper and fabric printers on a regular basis, to maintain a personal connection and understanding.

All our wallpapers are non-woven and FSC certified. We have full control of the journey that our products undertake, from initial paper sourcing from sustainable forests all the way through to production, handling and distribution to our end customer. Pigments are hand mixed and non-toxic and widely recycled and tinted for multiple jobs so there is very little waste. Our papers also meet international standards for indoor air quality and low emission levels. Our cardboard packaging can be recycled, and each roll is wrapped in a protective layer of cellophane which now meets the requirements for the LDPE recycling Stream.